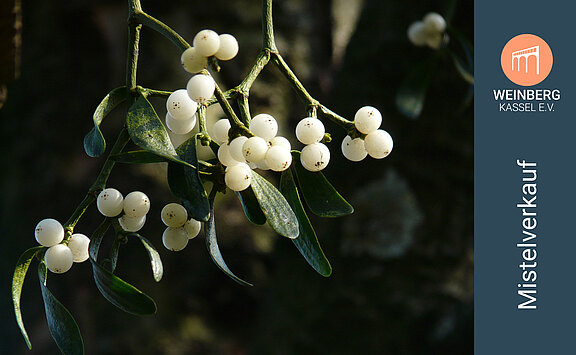 Every year, on the first Saturday before the 1st of Advent, the members of the Friends of the Historical Vineyard Association hand out mistletoe balls and bouquets for a donation.
The mistletoe was considered sacred by the Germanic tribes, in Celtic mythology it was a magical plant for the druids, and today in England and the USA it is a Christmas lucky charm that is hung above house entrances. It is also becoming increasingly popular in Germany.
The last few years have been so successful that the association has been able to use these donations to support the maintenance and renovation of the vineyard terraces by the city.